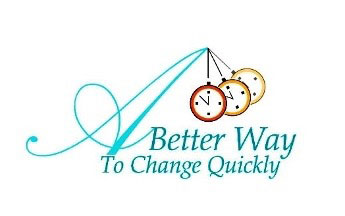 For answers, click the questions below
OR
use the scroll bar to the right.


---
Hypnosis & Counseling Q & A
THE FOLLOWING ARE ANSWERS TO COMMONLY ASKED QUESTIONS ABOUT HYPNOSIS, COUNSELING AND THE DONENFELD METHOD™. TO ASK ADDITIONAL QUESTIONS AND TO DISCUSS YOUR PERSONAL SITUATION, PLEASE CALL NANCY AT 212.758.7575 OR WRITE TO HER PERSONALLY AT NANCY@DONENFELD.COM
WHAT IS HYPNOSIS?
"Hypnosis is an induced passive state in which there is an increased amenability and responsiveness to suggestions and commands, provided that these do not conflict with the subject's own conscious or unconscious wishes" (Dorland's Medical Dictionary, 1974 edition). Generally, this intensified ability to focus on the task is dependent upon the skill and understanding of the hypnotist, the client, and the method used. Rapport between the client and the therapist is vital.
The trance state provides freedom from one's ordinary conscious tendency to focus on distracting, irrelevant, or negative conscious considerations, using the Donenfeld Method, one feels deeply relaxed and safe. Brain waves produced are generally the same as those produced when one is asleep, deeply focused or in a meditative state. Hypnotic trance is neither a supernatural nor a mysterious state.
Most people experience trance everyday. For example, while driving in a car many people often experience trance and they may soon find themselves at their destination without remembering the drive to get there. The person's mind was elsewhere. Another example occurs when one becomes lost in a movie or book and oblivious to his or her surroundings or to the passage of time itself. One's ability to access this state at will however, requires either prior training, or specific guidance from a skillful therapist such as Nancy Donenfeld.
CAN EVERYONE BE HYPNOTIZED INCLUDING THOSE AFRAID TO LOSE CONTROL?
Yes, as long as the person wants to be hypnotized and has good rapport with the therapist. Nancy always answers her own telephone and email. She personally writes and speaks with each client, allaying concerns and addressing questions. A strong-minded or dominant person can be hypnotized just as easily as can a weak-willed or submissive person, a willing or a reluctant person, a child or an adult, a person with a high IQ or with a low IQ and so on. Certain people for example benefit far more from the comment "relax your arm", while others find the comment "your arm is relaxed", to be far more effective. In addition, people utilize their senses differently. Cooks, dancers, philosophers, musicians and fine artists for example, all differ in the manner in which they process information. The Donenfeld Method
™
proceeds accordingly and Nancy is well known for speaking in the language and style of each client. Each person's session is very different when using the Donenfeld Method
™
. No stock recordings are used.
"One size certainly does not fit all"
. Consequently, positive suggestions are placed into a deeper part of the mind with the Donenfeld Method
™
so that change is made more easily and permanently than that which can normally occur simply applying ones own knowledge, "wishful thinking", personal control and/or most other forms of hypnosis. Nancy has yet to find anyone she could not hypnotize because of her unique skill, technique and intuitive perceptiveness.
CAN A PERSON BE LEFT IN A HYPNOTIC TRANCE?
No, there has never been a case recorded of a hypnotized person failing to return to his or her conscious state. If the hypnotist, for any reason, fails to tell a client to wake up, he or she would eventually fall into regular sleep from which he or she would automatically awaken completely alert. While in trance, the client can emerge anytime he or she wishes, feeling as though arising from a deep, refreshing sleep.
CAN A PERSON BE MADE TO DO ANYTHING WHILE HYPNOTIZED?
No. No one will say or do anything that would be against his or her own personal moral or ethical code. Nancy acts merely as a guide and mentor to enable change to take place. With the Donenfeld Method
™
, nothing is expected of the client. He or she is never asked to remember or learn anything. The client is in a passive, relaxed state. He or she senses a deep ease and comfort, actually he or she is in a state of heightened, focused awareness. Advanced mediators often call this desirable and highly pleasurable state "super consciousness".
The client might consciously hear everything said during a session, not hear anything at all, or remember just parts of what is said. His or her subconscious mind however, is always fully in charge, integrating desired changes, attitudes and responses. Trickery is certainly the opposite of what is and can be utilized in any hypnosis including The Donenfeld Method
™
.
DO DOCTORS AND DENTISTS USE HYPNOSIS?
Yes. Physicians and dentists throughout the world use hypnosis. Its use has been approved by the American Medical Association since 1958. Many physicians, however, choose to enlist the professional skill and knowledge of an experienced hypnotherapist such as Nancy Donenfeld, hence they send their patients to see Nancy in order to utilize The Donenfeld Method™.
Nancy spends a full 60 minutes with each client rather than the customary 45-50 minutes. The Donenfeld Method™ concentrates on the health and wellbeing of each patient or client. Because the concept orientation is so positive, and the element of choice is always at the forefront here, the mind embraces insights and change far more easily and efficiently. The work Donenfeld does enhances rather than detracts from the work the client is doing with any other health practitioner.
WHAT IS THE FEELING YOU HAVE WHEN YOU ARE HYPNOTIZED?
In trance, a client experiences a state of profound relaxation and contentment. He or she is not asleep or unconscious and can easily respond to outside stimuli. Upon awakening from this hypnotic trance, a client feels full of energy, as though he or she had been asleep for many hours. Very often, the client will feel as though he or she has been through one of the most interesting and relaxing experiences of his or her life. In fact, the Encyclopedia Britannica states that, "when hypnotized, or in the hypnotic trance, the subject can think, act and behave in relationship to either ideas or reality objects as adequately as, and usually better than, he can in the ordinary state of awareness...".
CAN THE DONENFELD METHOD™ OF THERAPEUTIC INTERVENTION LEAD YOU TO YOUR GOALS?
Yes. See explanation on the next page entitled
The Donenfeld Method™
.
WHY DOES THIS METHOD OF HYPNOSIS AND/OR COUNSELING PRODUCE FASTER, MORE EFFECTIVE RESULTS?
Yes. See explanation on the next page entitled
The Donenfeld Method™
.